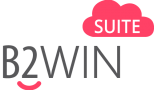 Improvements - B2Win Suite
Improved cleaning up old files to save disk space
More efficient memory usage management
Improved overall performance
Improved ACL permissions (Access Control List)
Output Apps got a new name, B2Output
New Application added – B2Data
B2Report was integrated into B2Data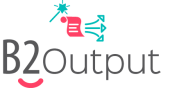 Additional Features – B2Output Application
The B2Distribute DMS functionality is now open for all B2Win Suite – B2Output users, to send documents and reports to the following DMS:
IDM (Infor Document Management)
Microsoft SharePoint
Google Drive

B2Data is a Low/Code, No/Code Data Integration application built on workflow architecture. With B2Data businesses can fetch data from multiple data sources, prepare, cleanse and transform it to create a unified set of data that help them create insightful data presentation using the strength of Excel or feed BI software, Analytics software or other systems for further use.
The following B2Data functionalities are available for all B2Win Suite current customers:
Visual Query, an intuitive query builder to help users write queries using drag and drop without any knowledge of SQL
Query script editor, for the advanced users to freely write their SQL script or copy and past SQL script that was written in another software.